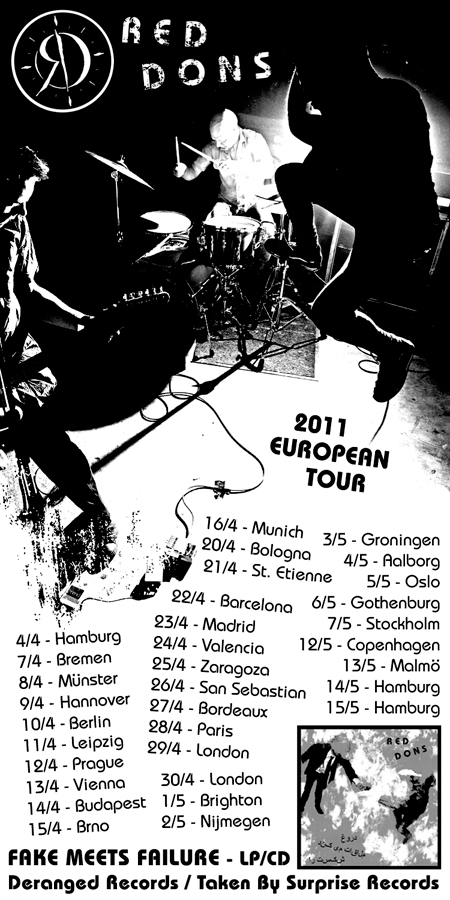 We will be touring Europe in April and May. For an up to date listing of cities and venues check out our SHOWS page.
http://www.reddons.com/?page_id=30
At the moment we are still looking to book shows in Northern Italy on April 18th and 19th. We also need help with our Swedish dates. If you can help us, please contact Will at borndeadpunx@gmail.com . Thanks, and we hope to see you this Spring.