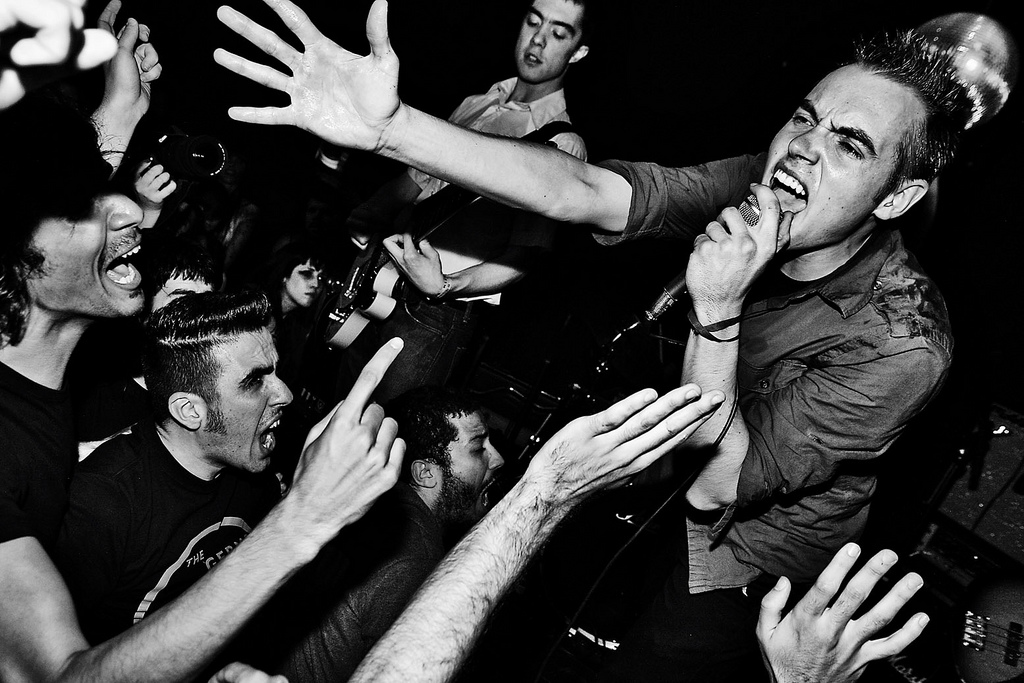 Yes, Brazil was amazing!!! A huge thank you goes to Mateus, David, and Gregorio for doing such a great job of putting together an astounding tour. Not only did they book the shows and figure out the logistics, but they had to put up with us gringos every day. We really appreciate their hard work. Another big obrigado needs to go to everyone who came to the shows and all the bands we played with. It was astonishing how many people attended our gigs and how enthusiastic everyone was. Thank you for spending time with us and we hope to see you all again soon.
The first two presses of the Brazilian tour version of Death to Idealism sold out quickly. We have a small number of copies from the third press. The same goes for the Brazilian tour presses of Escaping Amman. The first press is completely sold out, but we still have a very limited amount of the second press which is on color vinyl. There will be an announcement soon about when those will be available. Check out our RELEASES page for details regarding these special tour presses.
Over the next month or so we'll be adding pictures and video on the website from Brazil. Here is a video from a TV show we shot on the first day. For more videos and pictures check out our myspace page.