http://www.rvamag.com/articles/full/21708/red-dons-globetrotting-punks-keep-it-diy
Red Dons: Globetrotting Punks Keep It DIY: By Chris Suarez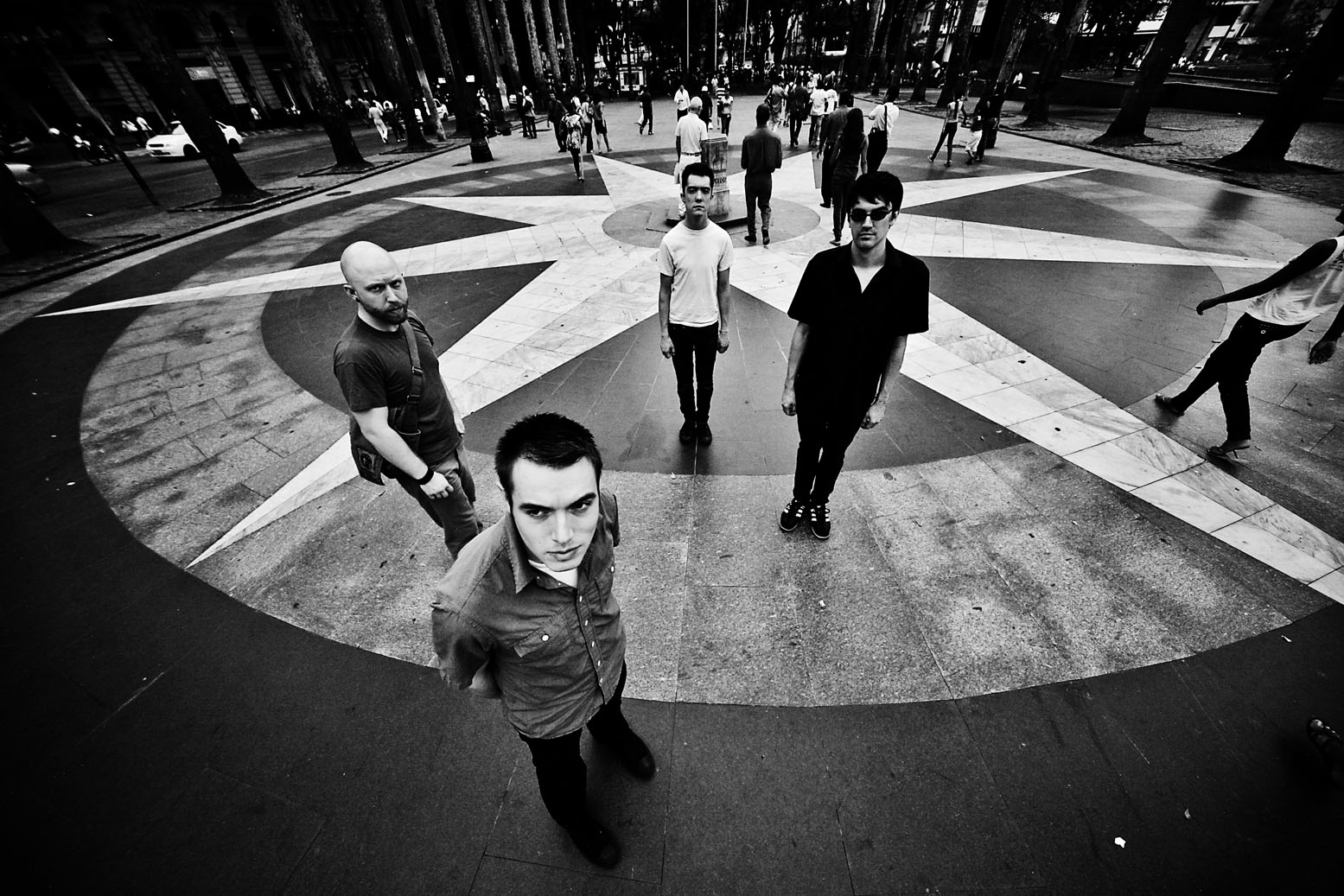 Being in a band with members all across the country can be extremely difficult, but imagine playing in a band with members who also live in Europe as well. This is reality for Red Dons, the punk rock quintet whose members reside in LA, Portland, Rhode Island, and London, and who play in RVA this Saturday. All of the members originally hailed from Portland, but everyone in the band has moved around extensively throughout their lives, and Burns mentions that between the four of them that are currently in the band, they've collectedly lived in Louisiana, California, Germany, Thailand, and Jordan as well.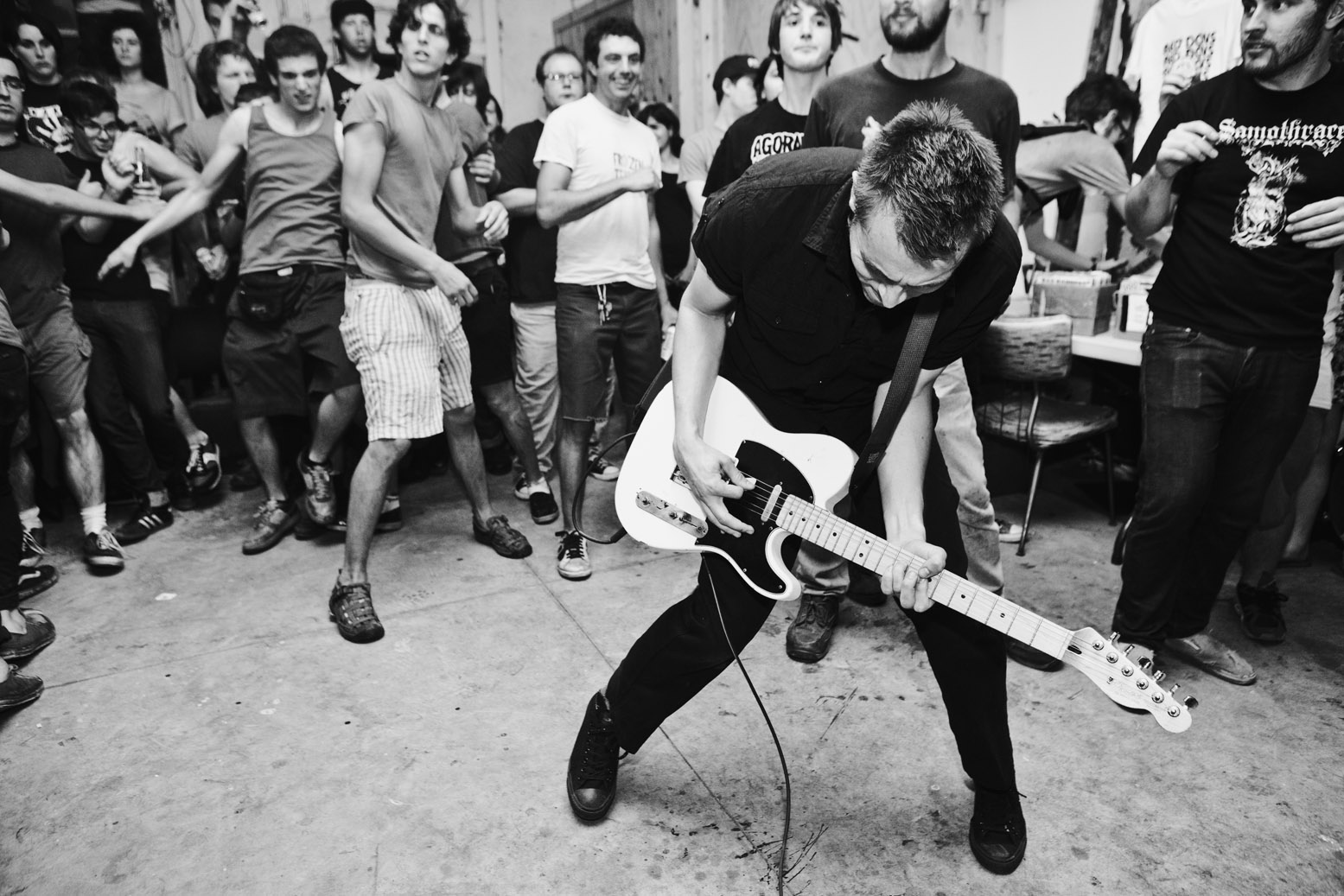 "It's a funny thing that we just keep moving around, but then there's these weird things that connect us together," says Burns. "Like our bass player, Hajji [Husayan], and drummer, Richie [Joachim] and I–all our grandfathers worked together in Portland. My grandfather owned a couple of truck stops in the 50's and their grandpas were tire and auto parts salesmen. We've always had a joke that our grandfathers had a secret pact. It's weird. We had all known each other for about 10 years before my grandpa told me about it."
Red Dons emerged in 2005 after the unexpected breakup of The Observers, which featured Red Dons guitarist Doug Burns and bassist Hajji Husayan. History buffs may also recognize the group's name as a reference to the Cambridge Five, the five Cambridge professors who were spies in the World War II era and eventually had to defect to the Soviet Union. The politically-charged name reflects the band's lyrical content, while musically speaking, they play fast punk music with trebly guitars over loud and hard-hitting drumming. The result is reminiscent of 80's West Coast punk rock greats such as TSOL and The Adolescents.
In an interview with Razorcake, Husayan explained the more latent connection between the band's name and the punk lifestyle, "You do everything yourself, remove the major labels, influences, managers, bookers, and promotion networks. You form an underground, build your own networks, you start to become a cogent movement that is more than just a bunch of kids making music in their garages. Eventually, you become what you despise, tempted by major distribution — In other words, the only way to be a punk is to suffer in obscurity or become a traitor somehoiw to one side or the other. You just can't win. The sense of futility, mixed with the urge to do something for your music, to us resonated with the paradox of the Red Dons."
The band certainly has kept the DIY ethic in their many years of activity. They've put out two full lengths through Deranged Records, Death To Idealism and Fake Meets Failure. Deranged Records has also put out two 7 inch EPs for the band, Escaping Amman and Pariah. More recently, the band has put out two other singles, "A Forced Turning Point" and "Ausländer," through Taken By Surprise Records and Dirtnap Records, respectively. Their latest 7 inch EP, Notes on the Underground, is being released through RVA's own Grave Mistake Records. The band got involved with Grave Mistake Records after Husayan mastered several albums for bands on Dirtnap and Taken By Surprise Records–the latter had worked with Grave Mistake on some European releases. Notes on the Underground is set to be released in mid-August, and you can currently stream the song "Dead Ender" from the new EP below, courtesy of bandcamp:
The Red Dons show this weekend will be the first time that the band will be in Richmond since 2010. The band is hoping for a much better show than the last time they came to town, "The night before [our last Richmond show] in Raleigh, our bass player fell off the stage early in the set and he dislocated his shoulder, tore a bunch of ligaments, and broke his clavicle," Burns said. "We spent the whole night in the emergency room and we didn't know if were going to play—We got a bunch of painkillers and gave him alcohol all day and some ace bandages. We taped him up and he was like, 'Fuck it, i'm gonna play Richmond!'" Connecting that incident further to this tour and the upcoming release, Burns says that the band recorded at the end of that tour with an injured Husayan, "The B-side of that record we're putting out with Grave Mistake [Notes From The Underground] was recorded in Chicago in 2010 at the end of the tour. All of that stuff is our bass player sitting on his amp to support the weight of the bass, drunk and on painkillers just so he could play those songs."
Burns mentions being extremely excited to come to Richmond and says there's events in RVA he wishes he could stay the rest of the week for. "I'm curious how everyone feels about the Redskins training camp about to start. I'm bummed that I'm going to miss it – I've been a huge Redskins fan all my life and I'm 32. The first Super Bowl I watched was Doug Williams against John Elway. I was actually hoping it'd start the day of our Monday show."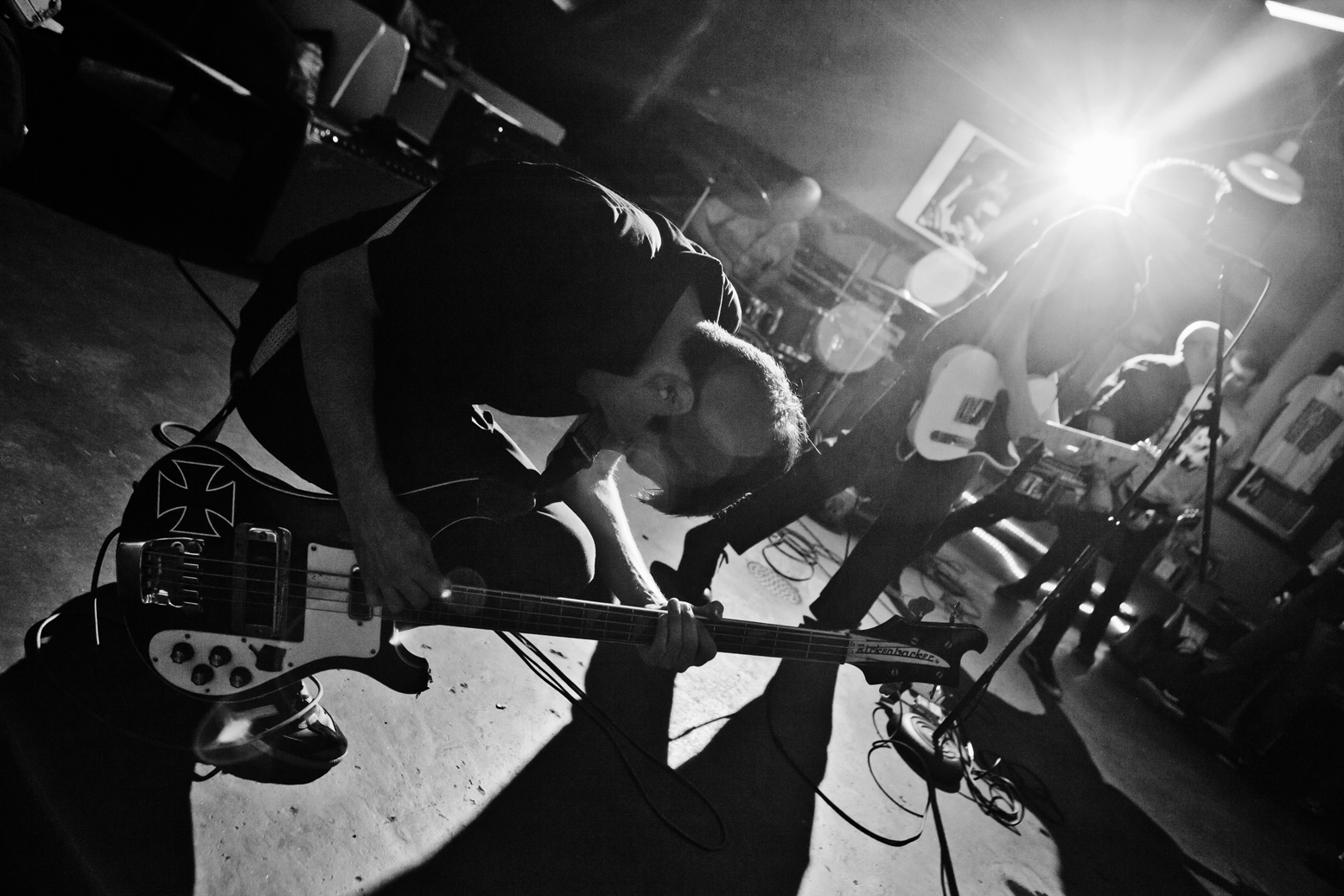 In addition to the Red Dons show this Saturday, the whole band will be back in Richmond on Monday for an acoustic performance by members of Red Dons as The Revisions. They will be accompanying their former member, Justin Mauer of Clorox Girls, who will be doing readings from his new book of short stories. The acoustic set will be at Vinyl Conflict Record Store, located at 324 S. Pine Street.
Red Dons will be playing at Strange Matter, located at 929 W Grace Street, this Saturday, July 20 with The Haverchucks, Chinese Rocks (Southside Stranglers/Unholy Thoughts members covering Ramones songs), and possibly a special secret guest. The show costs $7 and starts at 6pm. Red Dons play second, and will be onstage around 7, so don't be late! For more info on this event, click here.